A List of Favorites
Current/Recent Projects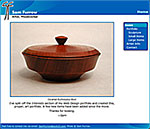 Sam Furrow, Artist/Woodworker Website
Client: Self
My own portfolio for non-Web design items. Duties: everything.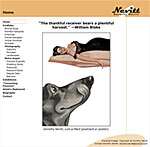 Dorothy Nevitt, Sculptor/Designer Website
Client: Dorothy Nevitt
Dorothy is a multi-faceted artist working in Tucson and a welcome addition to the Sock23.com project. She has provided an extensive selection of her work. Duties: web design, logo design, photography, and webmaster.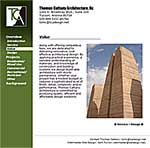 Thomas Cattany Architecture, LLC Website
Client: Thomas Cattany
A Tucson, Arizona based environmentally conscious architectural firm lead by talented architect Tom Cattany. Duties: web design (based on Tom's design) and webmaster.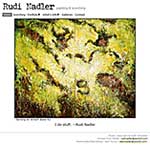 Rudi Nadler Website
Client: Rudi Nadler
Another Sock23.com-sponsored site representing a large collection of Rudi's paintings and drawings. Duties: web design, photography, and webmaster.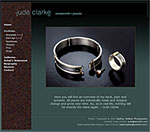 Jude Clarke Website
Client: Jude Clarke
Jude is a talented metalsmith/jeweler that creates industrially-inspired items. Hers is the first official Sock23.com-sponsored Web site. Duties: web design and webmaster.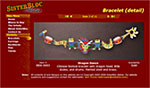 Sisterbloc Atelier Website
Client: Sisterbloc Atelier
A Web site for two sisters working together to create some really hip jewelry. It is an ongoing project. Duties so far: web design, photography, logo design.
In June, 2006, SisterBloc was moved back into Sock23.com.

SOCK23.com Website
Client: Various
Sock23.com is my parent Web site (whatever that means). It's just the entry point for other Web sites in the sock23.com family. You may have reached this Web site via sock23--maybe not (you tricky devil). This project continues to develop.
08 July 2006: Site has been redesigned.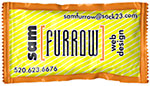 Client: Self
Just havin' some fun.
Some Previous Web Projects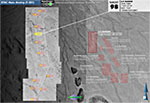 Client: Davis-Monthan Air Force Base
An intranet Flash-based application for displaying maps during briefings between instructor pilots and students.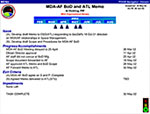 POAM Nav
(Plan Of Action & Milestones Navigator)
Client: Missile Defense Agency (MDA/PII)
Another intranet Flash-based app. This one was designed to simplify and standardize a common information presentation format.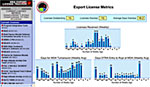 EL Tracker
(Export License Tracker)
Client: Missile Defense Agency (MDA/PII)
A combined Flash and MS Access application to help an overworked analyst.
And Some Previous Graphics Projects

Client: various
A few logos I've done over the years.